Do you know how to find the best and most effective cleanser for your skin type and age? If not, read on to stop wasting money on skincare that won't work for you.
Washing the face is vital for everyone, not just women! Both men and women need it to achieve a clean and happy glowing skin.
Cleansers are essential to everyone's skin routine, and for many different reasons. There are many cleansers available on the market, which is excellent for the consumer – but it does make it tricky deciding which one is the right one for you. To make it easier, here's a step-by-step guide to help you choose the best cleanser for you!
1.) Why is cleansing the face important?
Before getting into the different types of facial cleansers, it's good to know why exactly cleansing is so crucial in the daily routine.
Removal of dirt build-up, oil, and other debris (pollution, smoke, dust, and pet dander), which causes skin problems.
These impurities can cause a variety of skin problems such as fungal infections and the most common of all, acne. Bacteria and oil/sebum clogging pores are the cause of a majority of acne problems. With cleansing, you can ensure that you sleep every day with a clean and fresh face, letting your skin and pores heal unclogged.
It helps in skin hydration by removing debris
The removal of debris allows the skin to absorb hydration from water and other skincare products easier, allowing for the plumped-up healthy look.
It helps you maintain clean and clear skin

Clean skin is the beginning of beautiful skin
Having clean and clear skin will give you a great foundation to apply other skincare and makeup products, offering that smooth, glassy, and flawless look to your skin.
2.) When should you wash your face?
It's best to wash your face twice a day, in the morning after you wake up and at night before sleeping.
Cleansing in the morning allows your face to be free of impurities when applying your daily skincare and makeup.
Cleansing at night is essential because our faces do most of the healing and rejuvenating while we're asleep. It is a complete No-No to sleep without washing your face.
In summary, wash your face twice a day every day, morning and night.
3.) What cleanser is best for you?
It can be hard for many to start their cleanser routines because of the difficulty in choosing a product. Thankfully, Mary Kay has developed a line of cleansers to suit a wide variety of ages and skin types, so you're sure to find one that's perfect for your routine!
Botanical Effects Cleansing Gel  
Age and skin type: Best for ages 18-29 with normal, dry or oily skin.
Skin Need to address: When you have young skin with none to minimal skin concern and wants to maintain a healthy skin.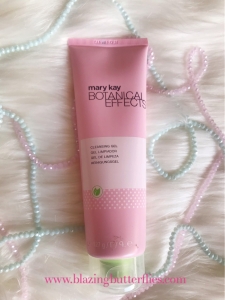 Key ingredients:
Dragon Fruit extracts: a definite antioxidant superfruit with its Vitamin C and B-complex, celebrated for its anti-stress properties!
Aloe Vera: A legendary miracle plan, it is one of the most highly acclaimed skincare ingredients due to its moisturizing and soothing benefits. It helps the skin heal faster and minimize the scar.
Benefits: Botanical Effects cleans the skin deeply while packing it with natural nutrients, all while ensuring your natural and healthful oils aren't stripped away in the process. You won't have to worry about your skin feeling dry and rough after use.
Clear Proof Clarifying Cleansing Gel
Age and skin type: Best for ages 18 and above with oily and acne-prone skin. Suitable for men and women.
Skin Need to address: Light to Moderate Pimples and Acne.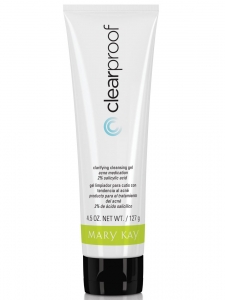 Key ingredients:
Salicylic acid: Salicylic acid is one of the best acne-fighting ingredients in the market. It allows your skin to exfoliate and rejuvenate itself, removing the dead cells and layers and allowing healthy skin to shine through. It also cleans deeply, effectively clearing dirt and buildup in pores.
Antioxidants:  Reduces inflammation and helps the skin to repair itself to avoid visible damage caused by acne or pimples.
Benefits: The Clear Proof Clarifying Cleansing Gel clears up pimples and acne, with Mary Kay's surveys showing a majority of users found their breakouts to clear faster than other acne cleansers on the market.
Timewise Age Minimize 3D 4-in-1 cleanser
Age and skin type: Best for ages 25-45 with normal-dry and combination- oily skin.
Skin Need to address: When you need a preventive anti-aging cleanser.
Key ingredients: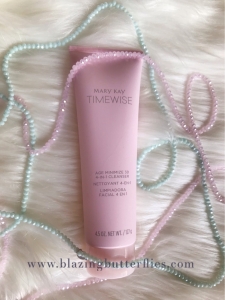 Encapsulated resveratrol: Aging-fighting antioxidant helps promote collagen production, resulting in bouncier, more supple-looking skin.
Vitamin B3: Brightens and evens the skin tone for that youthful glow.
Age-defying peptide: Aside from supporting collagen production, Mary Kay's age-defying peptide aids in the elastin production to fight against aging.
Benefits: A multi-benefit cleanser that exfoliates and nourishes the skin, all while helping it enhance its youthful appearance with top-of-the-line anti-aging ingredients. Despite being packed with vitamins and healthful ingredients, the Timewise Age Minimize doesn't strip the skin of moisture and natural oils.
Timewise Repair Volu-Firm Foaming Cleanser
Age and skin type: Best for ages 45 and up, for all skin combinations
Skin Need to address: When you need advanced anti-aging benefits.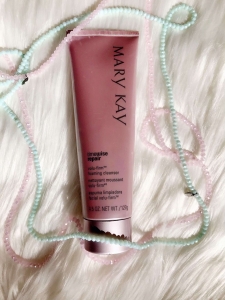 Key ingredients:
Biomimetic peptides – a protein that strengthens the connecting bond between epidermis and dermis layer of skin.
Hyaluronic Acid booster – a tri-peptide that helps boost product of HA responsible for making skin plump and cushion filled from within.

Plant stem cells

– minimizes the effect of natural degrading enzymes and responsible for volumizing skin with vital hydration.
The Timewise Repair Volu-Firm Foaming Cleanser contains three different components that all work together to promote firmness and suppleness in the skin. These include plant stem cells, Tripeptide 1, and a skin volume-supporting peptide.
Benefits: Aside from its cleaning and exfoliating properties, allows the skin to be radiant and supple by promoting moisture balance for that soft, bouncy, and luxurious feel after cleansing.
LumiVie Foaming Cleanser
Age and skin type: For all ages and all skin combinations
Skin Need to address: When you have skin discoloration, uneven skin tone, melasma or you just want a lighter skin.
Black pearl

: Gives the skin a much-needed boost to help brighten skin and protect against a dull complexion.
Opti-Bright™ Complex: A blend of natural ingredients that allow for a more even skin tone.
Samphire Extract: Helps in water conservation of the skin, to avoid stripping away moisture and essential oils.
Benefits: An easy-to-use cleanser than foams up to cover more of the skin's surface, gently brushing away impurities and excess oil, all while energizing, brightening, moisturizing, and evening up the skin tone – definitely the perfect base for your skincare routine or makeup.
MK Men Daily Facial Wash
Age and skin type: Best for men 25 and above
Key ingredients: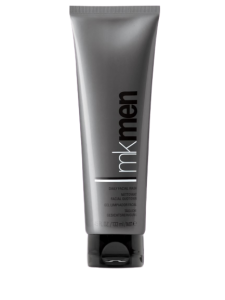 The MK Men Daily Facial Wash consists of a blend of non-comedogenic ingredients that nourishes the skin with lots of natural ingredients without clogging pores or drying.
Benefits:
A powerful cleanser than strips away all of the pesky dust, grime, and oil without sacrificing the skin's moisture barrier. Smoothens and energizes the skin, making it the perfect primer for a day out, or prep for shaving as well.
If you want to know the complete guide to skincare, see my article here.
Would you like to try any of these products? If you don't have a beauty consultant yet, send me a message! Stay beautiful!